Last modified:
Thursday 31 October 2019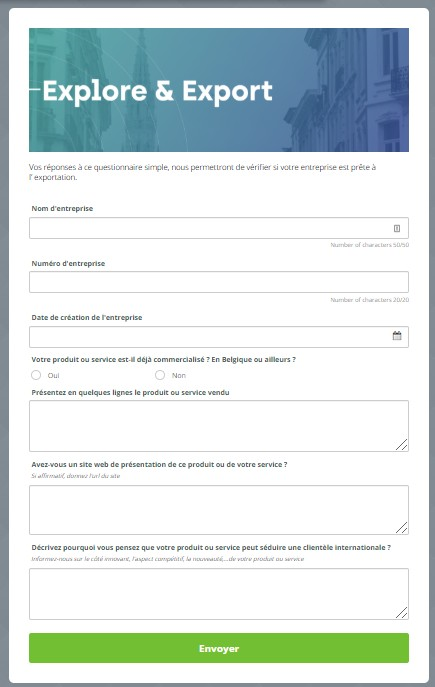 On the basis of a simple questionnaire, we determine whether your company is ready for export support.
If you meet the conditions, we offer you:
A diagnosis of your strengths and weaknesses and areas for improvement before meeting international prospects
We determine the 3 geographical areas to be favoured for your product or service
We advise you on how to prospect and enter the market
We offer you meetings with prospects.
If unfortunately you do not meet the conditions, we offer you a more general support through a partner of the 1819 network so that you are ready for export at the end of it.