Co.Station
Info
Service pricing:
Services available for a fee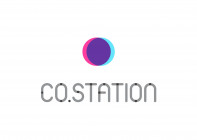 Technological enterprises have a new hub: Co.Station Brussels. Firstly, a "physical" space: about 3,000 m² in the heart of Brussels, on Place Sainte-Gudule.
No less than 2,200 m² is devoted to a modular coworking area, a fifth of which is a flexible open space reserved for starters. The rest will be occupied by companies in "scale-up" phase. The entry ticket is €50 a month and offers access to the work café, restaurant, amphitheatre, and events organised at the Co.Station.
Much more than a simple coworking space, Co.Station Brussels offers a genuine ecosystem for digital enterprises. An environment where they are supported, surrounded, and have access to recognised experts in all fields necessary to their development: funding, marketing and communication, coaching, legal aspects...  
Co.Station     is a member of the BWA (Belgian Workspace Association).