WAO Coworking
Info
Service pricing:
Services available for a fee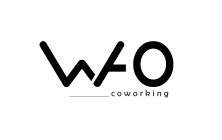 WAO coworking is a working space focusing on ecology, technology and the community. We are easily reachable by public transportation (5 minutes on foot from Midi station). If we offer typical coworking's arrangements (open space, private offices, meeting room, conference space…), we are looking to rediscover the philosophy of a share working space.
We develop an ecological approach in our working spaces. We are looking to set up a garden on our flat roof, solar panels, we have the challenge to improve the isolation of the building, waste sorting, compost, shower loop, local products for sale at the bar… To reduce further our carbon impact, our project has been implemented by the recovery of waste, we reworked to use them in our business centre (repaired desks, given up plants, OSB arrangement…).
Our working space wants to encourage interactions among its members. Indeed, on our 1440 square metres, the half is exclusively set aside for the meeting of our members and their well-being. We have a game room, a rest area (with nap boxes), a lounge, a bar and a lot of various events! Every Thursday it is 'afterwork evenings' for WAO's members. Themed evenings are taking place in the space. But also more professional events, such as courses and workshops. At long range, a rooftop will host you to admire beautiful sunsets with our view on the rest of Brussels!
Technology is also part of the equation at WAO, with the opportunity to use our Fab Lab, a virtual reality room, a movie theatre room, a smart business centre (intelligent heating system, sensor lighting, 24/7 access with personal badges…
At WAO, we want to offer an adaptable offer, according to the needs of the enterprises who are looking for working spaces. This is why 'We Are Open' to their specific request and are ready to develop, with them, side projects. Do not look further, 'We Are Open'!
Discover WAO Coworking in this video (with English subtitles)